HOGENT University success story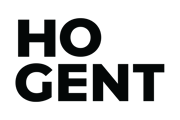 HOGENT was looking for ways to support greater use of digital tools. It wanted to reorientate away from on-campus computer labs to user-owned devices and cloud-based digital tools. Managing deployment and licensing on all the BYO devices of 20,000 students and staff led HOGENT to recognise that they needed to work with a specialised partner.
Academic Software helped them make sure all software, web and cloud applications could be deployed easily on everyone's devices.
Read the full HOGENT client story
Learn how HOGENT embraced digital transformation with Academic Software. Discover their success journey with easy deployment and licensing for 20,000 users.
"Academic Software is the new normal for what it is to study. It's working, everybody is happy, and no one is uncertain about how to use digital resources in their teaching and learning. "